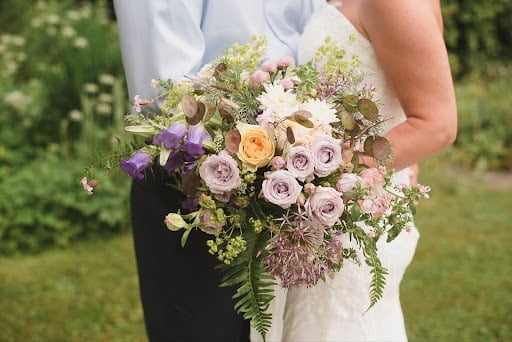 FAQ: Wedding flowers with Twiggage & Bloom
How is your floral style different from other wedding flower providers?
We specialize in growing gorgeous heirloom and unusual varieties that are unavailable from the common wholesaler. Many of these blooms don't ship well, so your wedding flowers will be unique, with the romantic gathered from the garden look. We also like to tuck in the whimsical bits and funky twiggage to give your designs that custom bespoke look.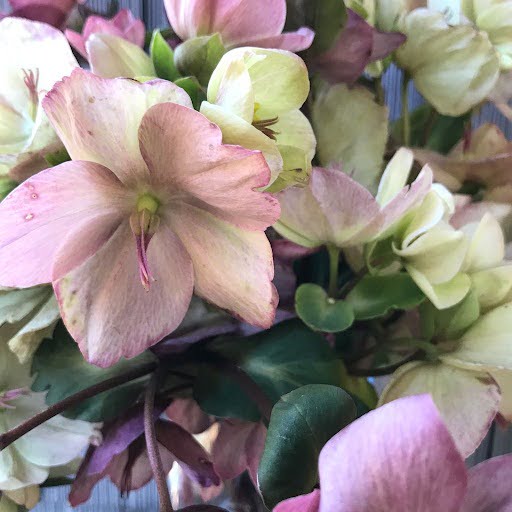 You advertise sustainable floral design. How are your wedding flowers more sustainable?
Most commercial cut flowers have a terrible environment impact. Shipped across the globe in refrigerated containers, most commonly from South America and Africa, they are also heavily sprayed with pesticides. Flowers aren't subject to the more stringent regulations that apply to food products, which has repercussions for the land, wildlife and farmers in those countries as well.
Our flowers are grown in the field without the use of chemicals and designed without harmful products like floral foam. What we can't grow ourselves, we supplement with other locally grown flowers, sourcing from ultra-talented growers in the Fraser Valley & BC.
Buying locally grown wedding flowers supports local small businesses like ours, reduces the carbon footprint, and provides you with quality fresh fragrant blooms. Our prices reflect the true cost of growing local flowers sustainably, providing our staff with a living wage, and taking care of the plants, the planet, me and my team, and you.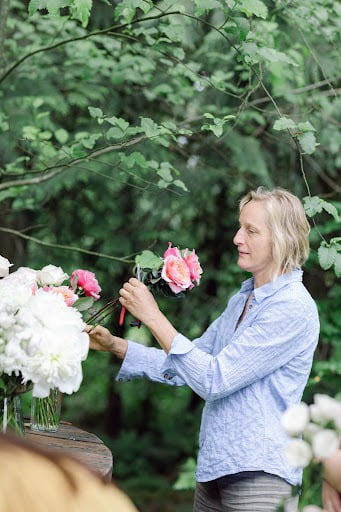 How much do Twiggage and Blooms' wedding flowers cost?
Our A la Carte wedding flowers package starts at $1,500 and our Full Service package starts at $3,000. For more information about pricing and how to figure out what you need, check out How to choose your wedding flowers.
Can I change my order?
Changes can be made up to four weeks (28 days) before your special day.
Can you ensure the exact wedding flowers I requested?
We offer to match the mood/style and general colour palette you've selected. We are at the whims of Mother Nature and therefore may be required to make substitutions on occasion. As creatives, we are experts at designing the perfect florals to express your personal story for your perfect day with the materials at hand. We embrace the mindset that everything happens for a reason, and as a result, everything turns out just as it should be.

How can I reserve your services for my special day?
Once you have sent us your enquiry form, you will receive a proposal, which expires in 7 days. Once you agree to the proposal, and pay a 30% non-refundable deposit; your date will be reserved with us. Final payment and changes will happen no later than four weeks (28 days) prior to your special day. Any changes thereafter are reviewed on an individual case basis; understanding that we strive to be fair and that we are working with a perishable product in challenging times.
If you have any more questions regarding our services, please write us a quick email and we're happy to help.