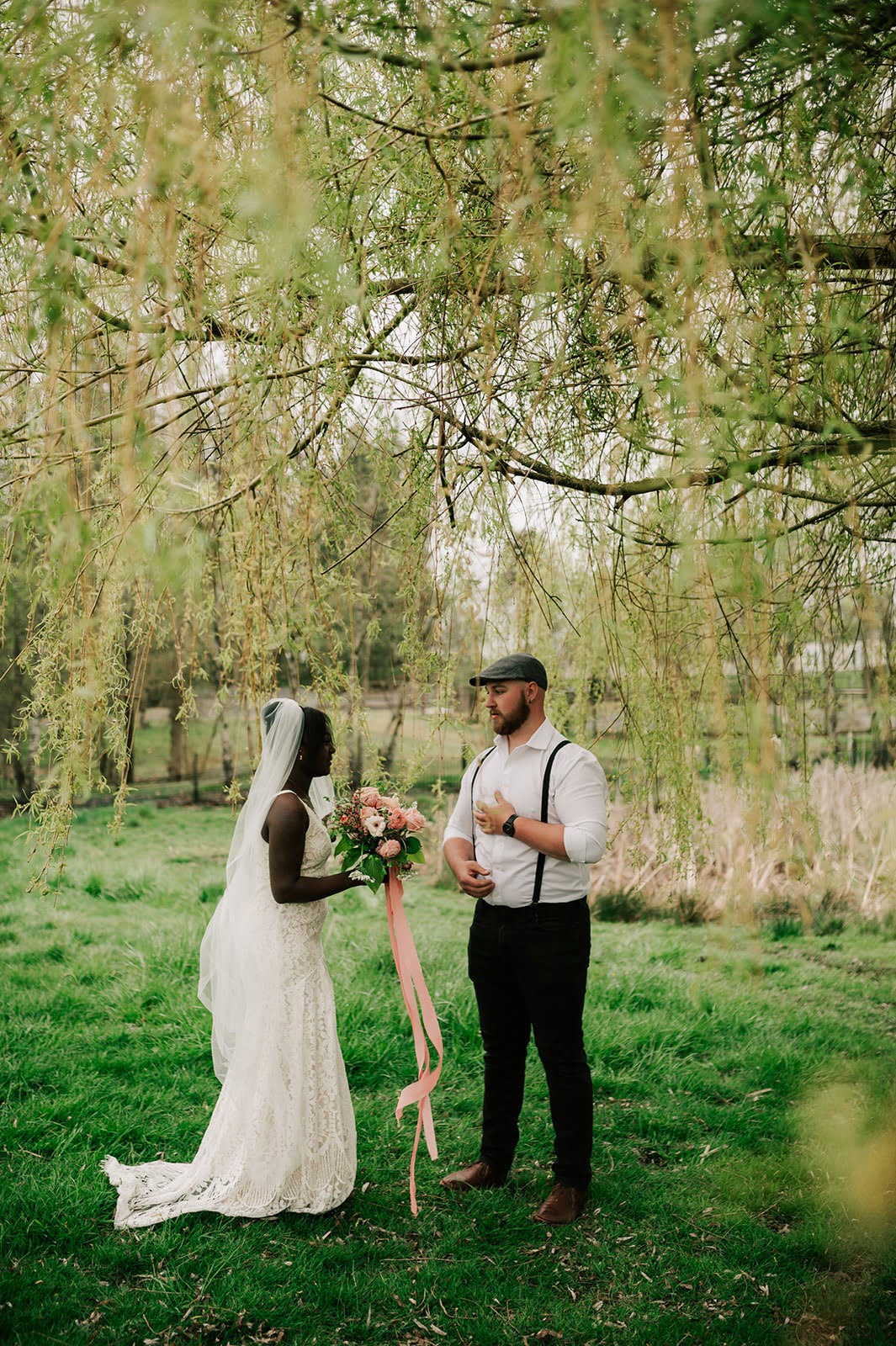 Wedding Flower Trends for 2023
The human desire to gather and celebrate love and marriage is stronger than ever, and flowers continue to be part of the big day. As with many cultures around the world, flowers play an important role at weddings. They provide beauty, enchantment, and a sense of time and place. With unlimited ideas at our fingertips, it's easier than ever to find inspiration to make celebrations meaningful.
Make those colours pop!
The top wedding floral trends for 2023 include colour! Although the classic white and green will always be a mainstay, (and the feminine blush tones still look perfect); punches of fully saturated colours are appearing in our inspirational feeds. Juicy tangerine, true peacock blue, popping bubble-gum pink, and electric magenta are all shouting 'fiesta!'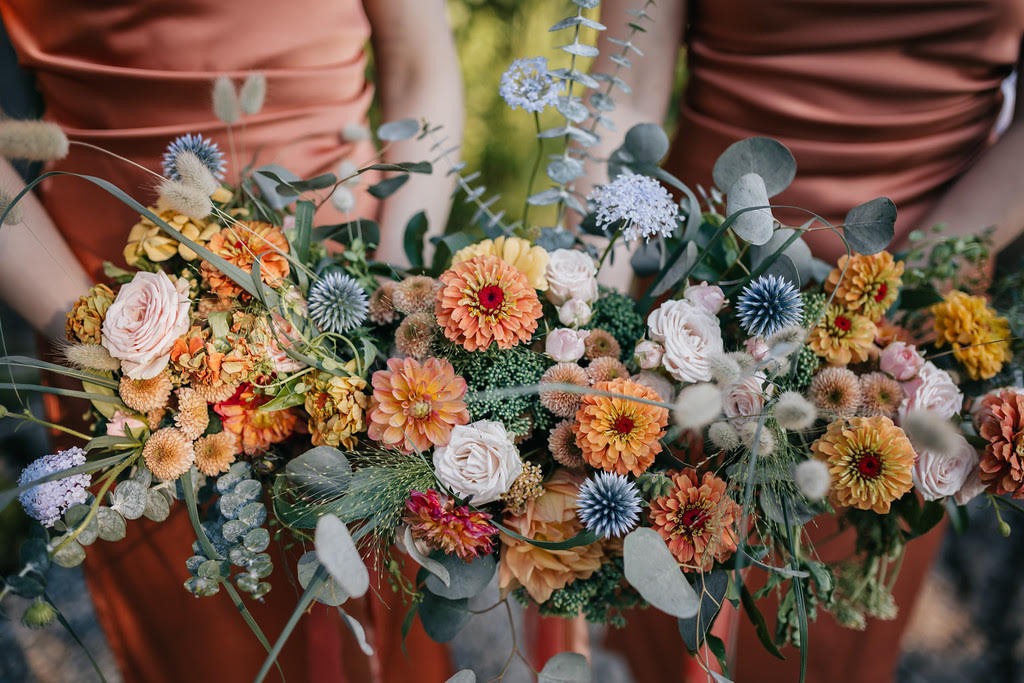 Unique botanical elements
Next up we see the incorporation of botanical elements (that aren't flowers) tucked into the decor including: grasses, ferns, fruit, mosses, and even mushrooms! For West Coast weddings, this is an easy concept to expand on: think enchanting woodland garden.
Bouquets remain a favourite, simply holding one makes you feel special. The whimsical garden-gathered bouquets of the past decade remain, each one as unique as the individual holding it. From big and billowy to petite or monochromatic; there's a bouquet to match your style.
Wow Factor
In contrast to our virtual-heavy world; flowers add a layer of multi-sensory immersion at an event. They provide a wow factor, and a subtle whisper to 'stop and be present'. At the ceremony, this could look like a spectacular floral arbour or arch, a floral 'ceremony' nest, a couple of arresting floral urns, or even a floral mandala (an intricate tapestry of blooms). At the reception, it could look like a lavishly decorated head table, a floral wall or chandelier. Guaranteed the blooms will continue to wow as they frame the couples in their photos forever.
Eco-conscious flowers
The topics of sustainability, seasonality, and provenance are easier than ever to know. Ask your florist, and with imports, look for the seal of approval such as the Rainforest Alliance.
The influence of cultures from around the world creates a rich mashup of floral beauty. We're familiar with some traditions, such as pinning on boutonnieres and corsages, but others such as selecting a particular flower for its meaning (floriography) is making a comeback. Marigold garlands or leis, flower crowns, and floral arbours all comfortably borrow from other traditions.
Unique Expression
Flowers also make an appearance with the non-traditional, such as the media-viral hilarious flower boy. It's a great reminder that it's all about the celebration, and flowers contribute regardless of religion, race, gender, or status. As a result, flowers help make a couple's big day hold deeper meaning that transcends 'just because they're pretty'.