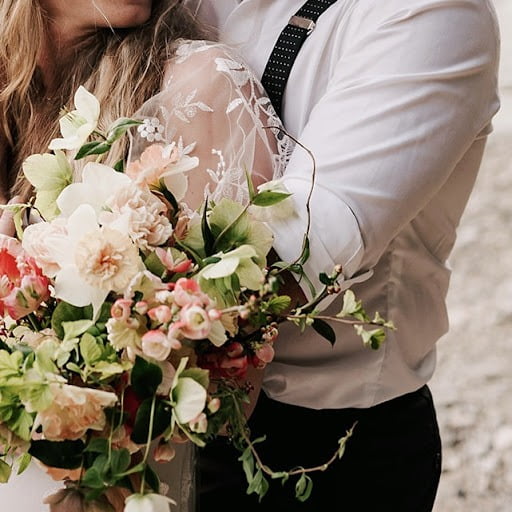 Flowers for a Spring Wedding
Well, we're a couple weeks into my favourite season of the entire year! I just love the excitement and anticipation that spring brings. It seems that each day new varieties of flowers are blooming or are just about to burst open, waiting for the next sunny period in between frequent showers.
Springtime weddings
Springtime in BC provides a banquet of gorgeous local blooms for the discerning bride so if you're planning a springtime wedding, you're in for a treat. At Twiggage & Bloom, we have a gorgeous selection of flowers that evoke that seasonality.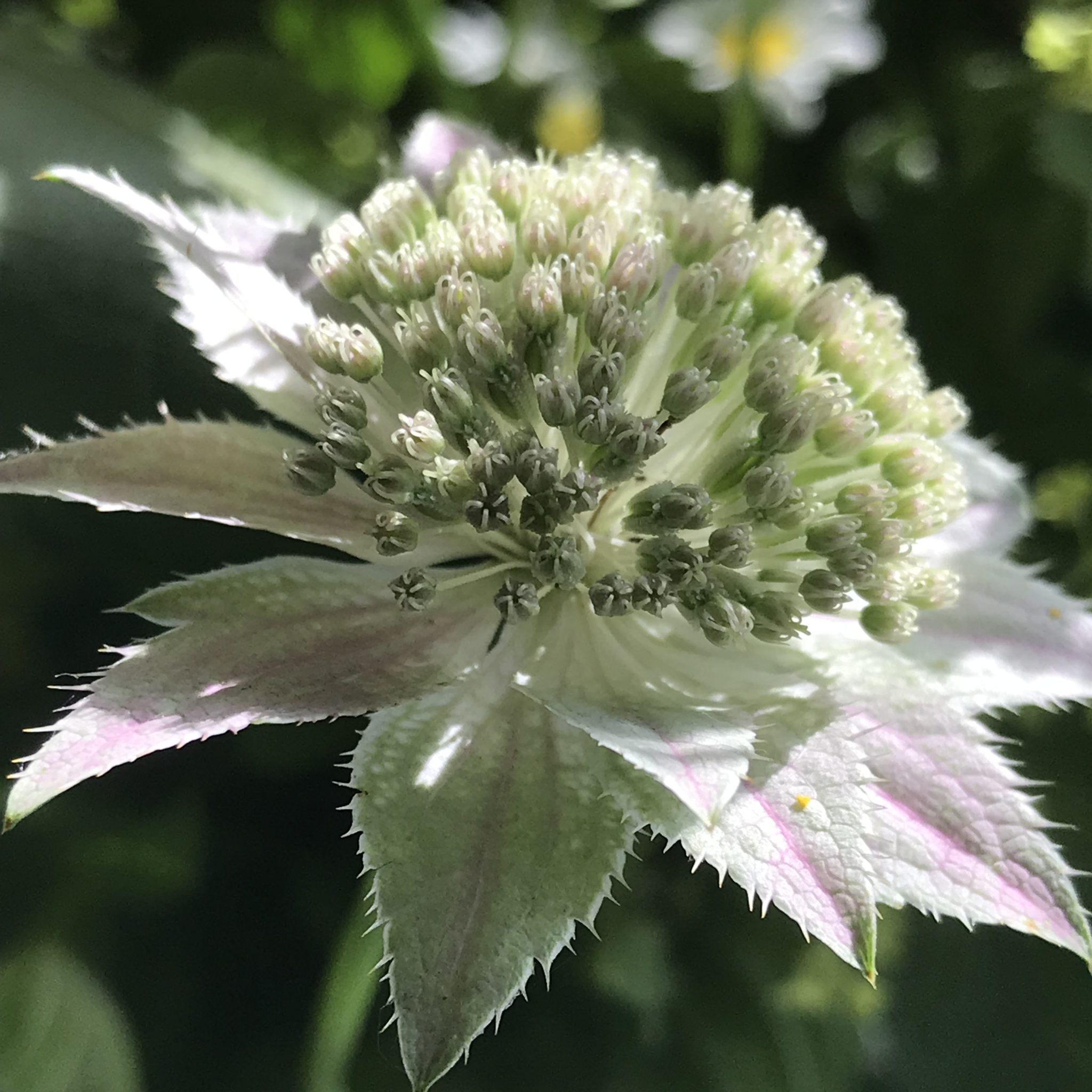 Something special for your wedding bouquet…
While standard tulips might scream 'Easter',  the voluptuous double and parrot varieties remind me of peonies. As well, there are so many beautiful delicate flowers that reflect the gentleness spring time; daffodils and flowering branches in March and April, lilacs and lily of the valley in May, peonies and sweet peas in May and June, and tulips, ranunculus, and anemones all spring long. If you haven't met ranunculus and anemones yet, you're in for a local flower treat! They are simply stunning, exquisite, and cheerful. They're available in a variety of colours: just like a selection of Easter candies!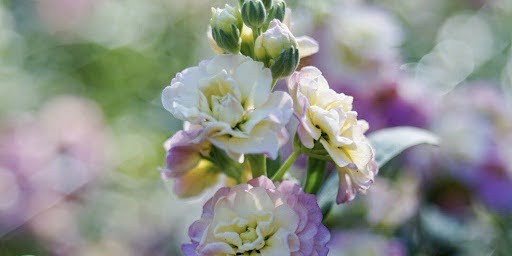 Spring palettes for spring weddings
Whether you choose pale, muted, pastel colours or bright, bold, juicy colours; either palette looks fabulous with all the twiggage that spring has to offer. My absolute favourite for the fresh acid-green, garden-gathered look is Lady's Mantle! But there are plenty more to choose from including the flowering branches, Pieris, Viburnum, Spirea, Hostas, and Herbs.
Rounding out the selection are the lesser-known cottage flowers like the Columbine with its nodding head, the understated Hellebore, and the fragrant Stocks (Matthiola). These lend well to the woodland flower garden vibe: perfect for a custom built ceremony nest or arch, aisle 'meadow' arrangements, and enchanting table centrepieces.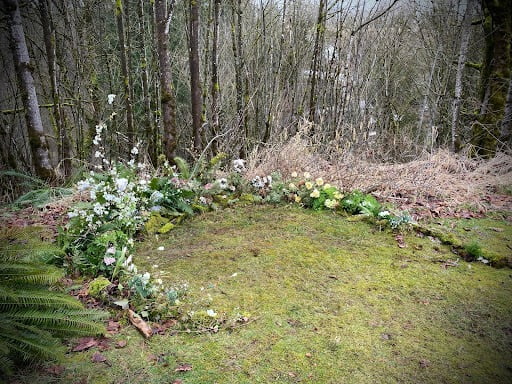 Seasonal memories
The fun part of choosing these flowers for your wedding is that every year on your anniversary they will be blooming again – and chances are the rain showers and sunny breaks will remind you of your special day as well!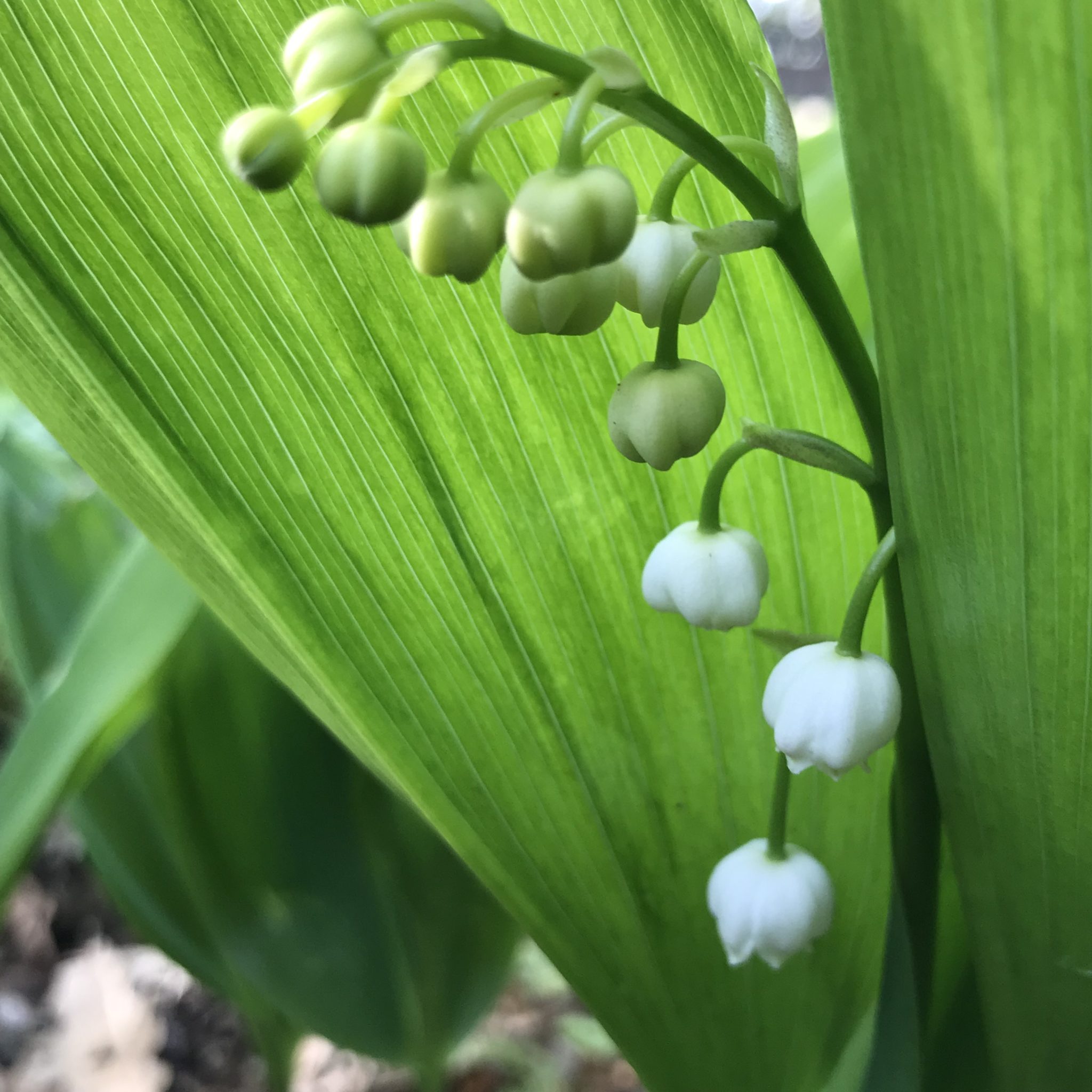 Flowers Available for Spring weddings
Flowers:
Anemones, Astrantia, Columbine, Chrysanthemums, Daffodils-Narcissus, Dianthus,
Flowering Branches, Hellebore, Herbs, Hyacinth, Hydrangea, Iris, Lady's Mantle, Lilacs,
Lilies, Lily of the Valley, Lisianthus, Matthiola-Stocks, Peony, Pieris, Poppy,
Ranunculus, Roses, Spirea, Sweet Peas, Tulips, Viburnum.
Textural elements & foliage:
Various twiggage including fresh and dried, with
seasonal buds (like Pussy Willows) & blossoms,
foliage (acid green to burgundy and everything in
between), evergreens, plus ferns & mosses.