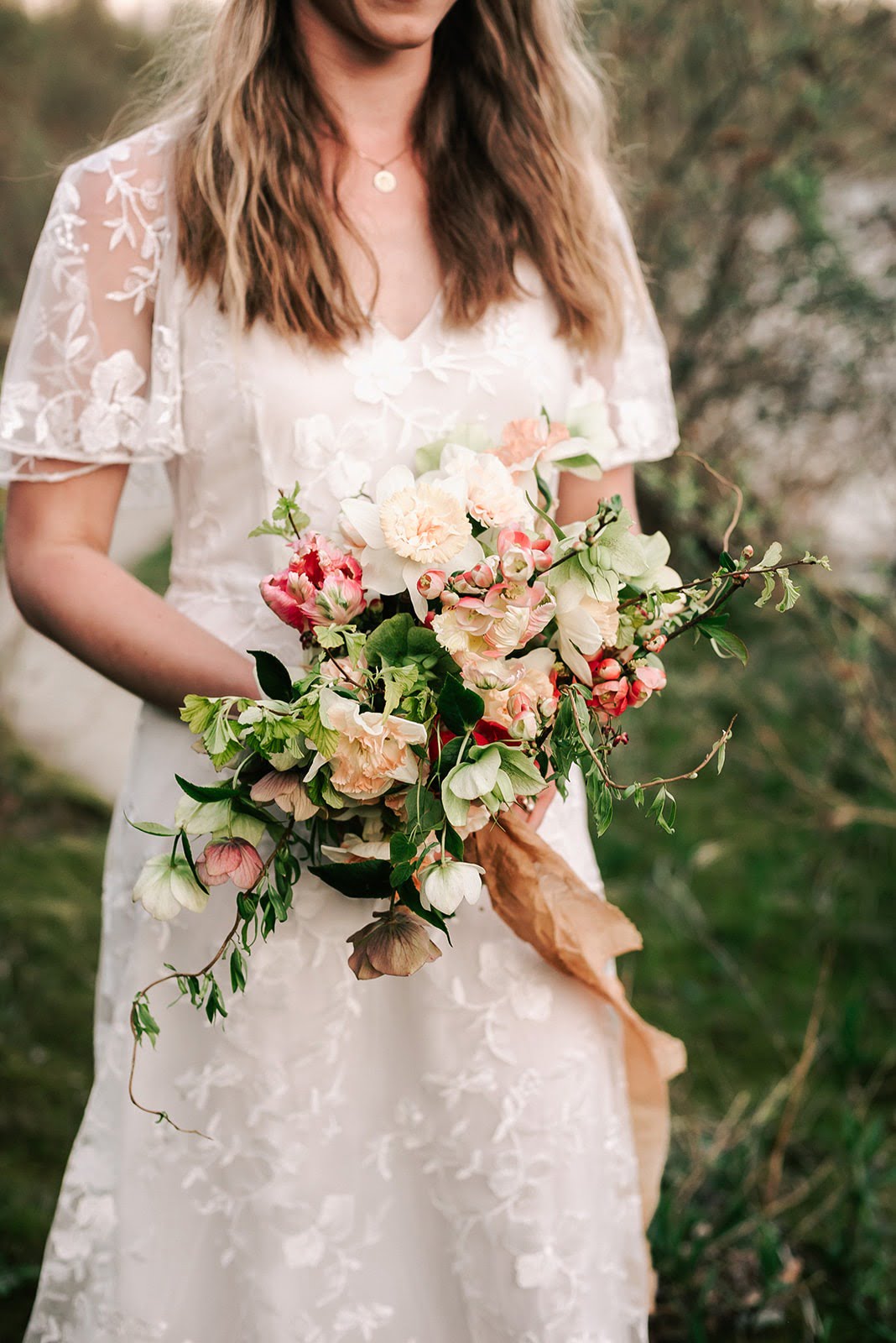 How to choose your wedding flowers
Eeek! You're getting married! To all our engaged couples out there, we are so excited for you! Right now, you're full of hopes and dreams – and we want to help you make those dreams come true with the romantic wedding flowers you've always wanted.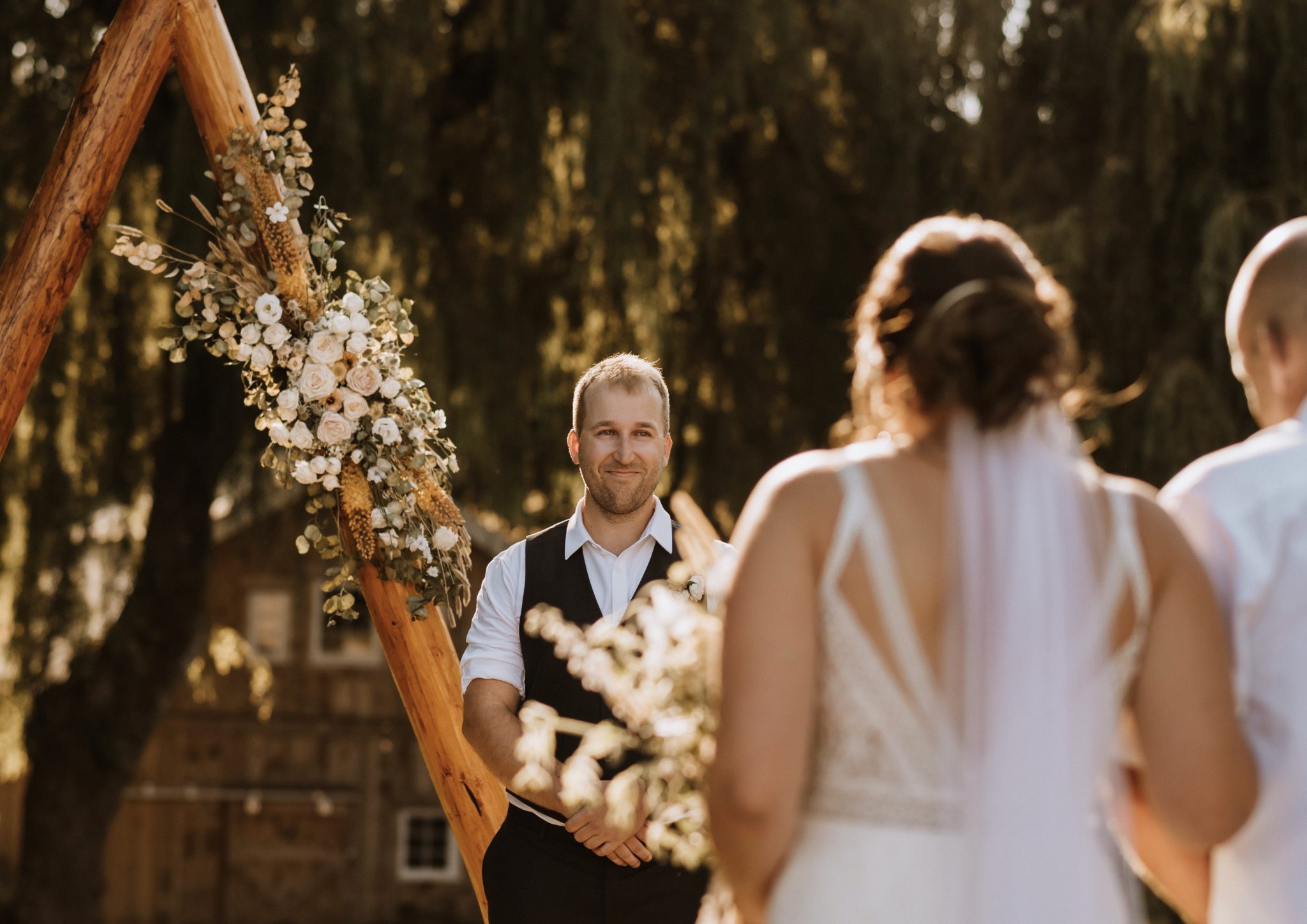 Planning your big day
Not too long after the excitement of your engagement, the dreaded 'Reality' hits. You've never planned a wedding before. Where to start? Venue? The dress? A photographer? Oh, and that guest list… What kind of flowers do you need anyway? You have big dreams –
you want your wedding to be the one that still has your guests talking about it for years to come – but how do you make it all happen? It's easy to get overwhelmed.
But your flowers? That part can be easy.
At Twiggage & Bloom we've made the process of choosing your wedding flowers super simple, so you can get back to living your life with your fabulous partner-to-be.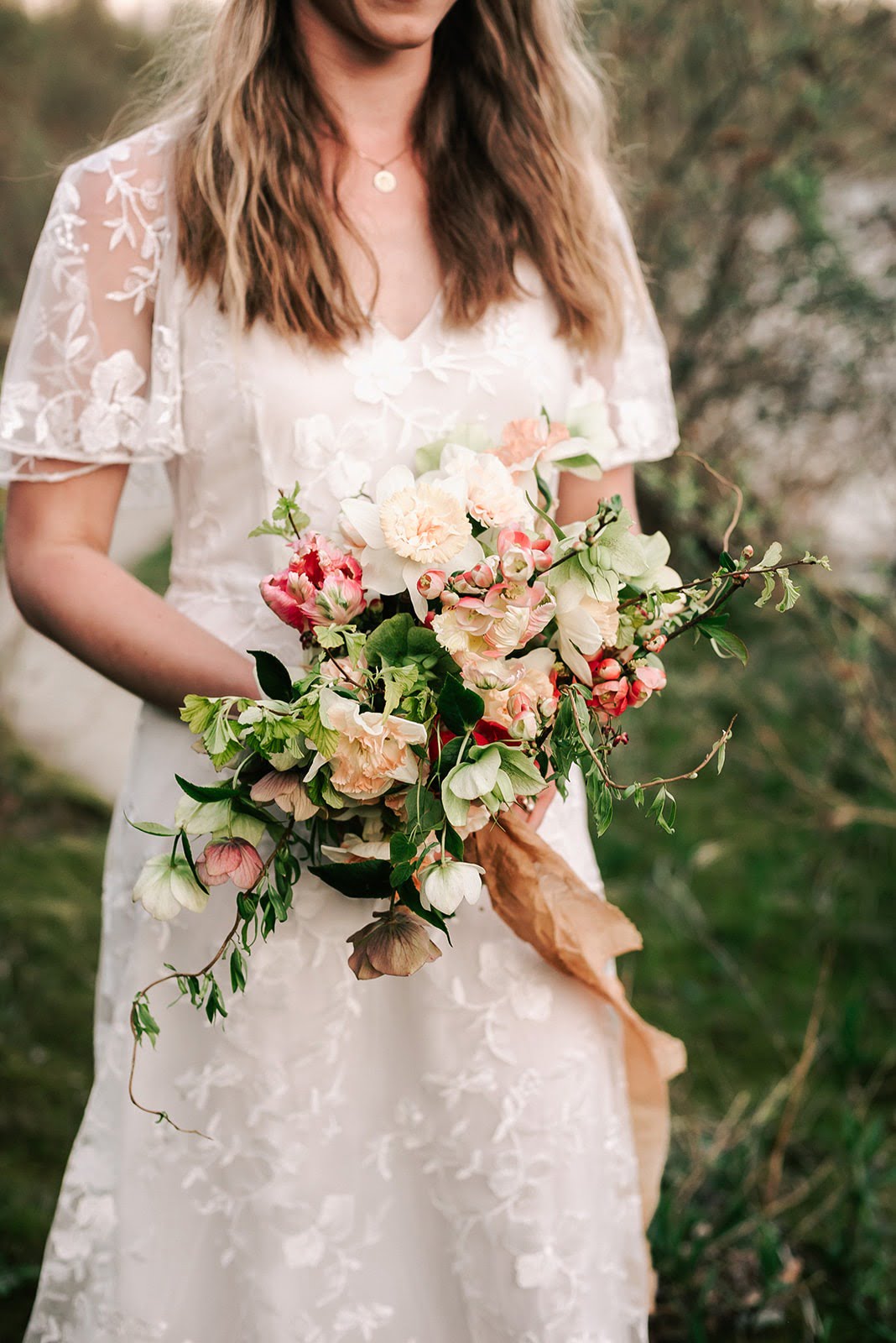 How much do wedding flowers cost anyway?
For a small-medium sized wedding, the average cost for wedding flowers is usually between $1500-$3000. For a larger wedding, with full service options, $5000 is a good starting point. As a general rule, you should allocate about 10% of your total wedding budget for flowers.
If you're on a budget, $1500 worth of flowers might seem like a lot, but this covers all the floral basics you're used to seeing at a wedding: that stunning bridal bouquet, bouquets for your bridesmaids, boutonnières for the groomsmen, table centerpieces, a statement
centerpiece for the entrance and maybe even a super-dreamy floral arch if you're feeling the vibe.
Then there's those extra special touches…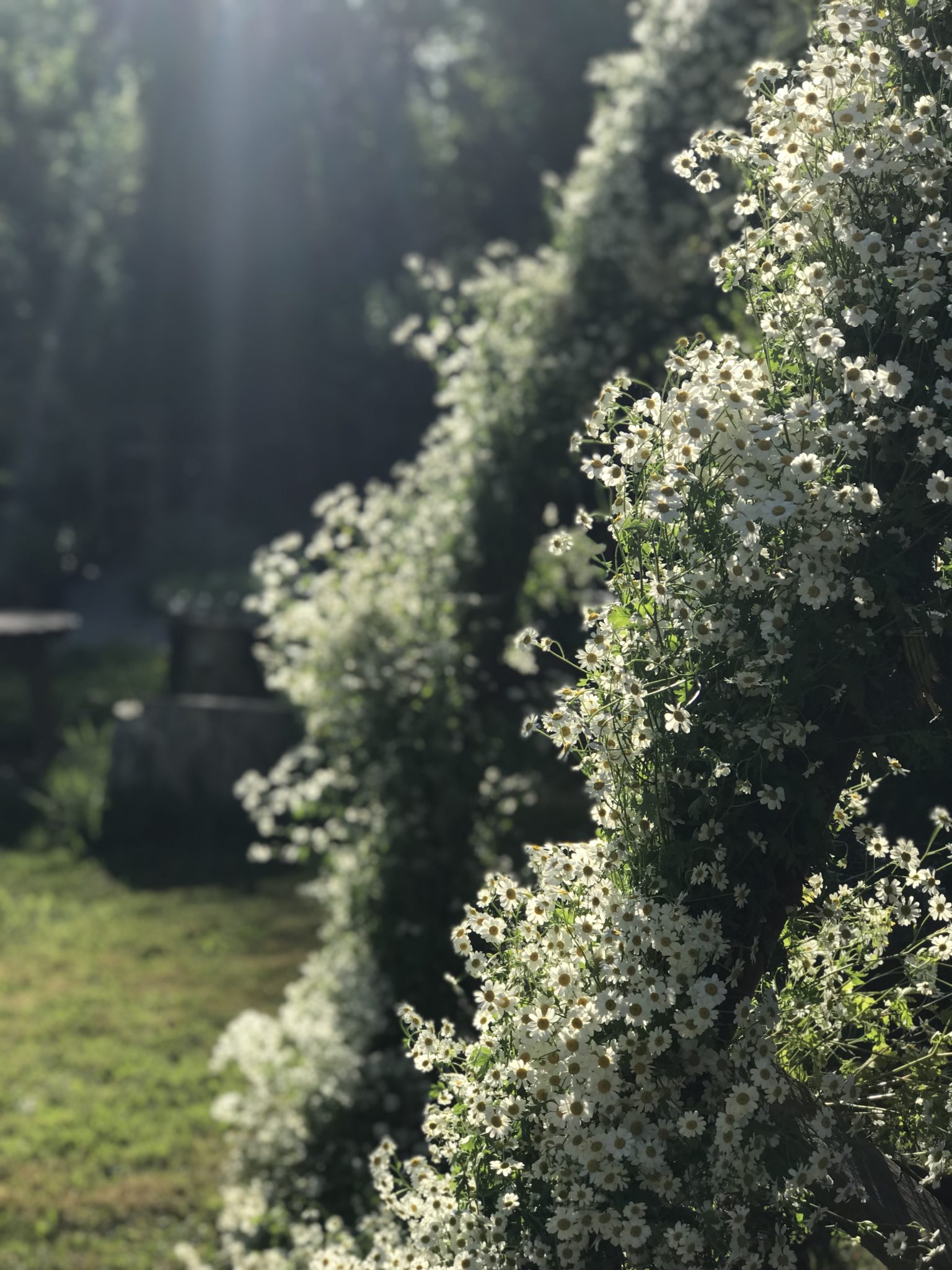 Seasonal & Sustainable Wedding Flowers
Twiggage & Bloom is a studio-based florist and microfarm based in Mission, BC, servicing the Fraser Valley and Lower Mainland area. Flowers for your wedding are grown right here on our farm, using sustainable practices and without the use of chemicals or harmful
pesticides. Because we grow our own, you won't have to worry about supply chain issues or fluctuating prices – our prices always stay as quoted! And you can be assured of the freshest, seasonal blooms and unique varieties of stunning flowers you just can't find anywhere else, all designed with our 'straight from the garden' signature style.
And best of all, as a small family-based business, when it's your wedding day, YOU are our only focus.
The minimum spend for our easy a la carte wedding options starts at $1500 and the minimum for our full-service flowers is $3000 so you can have the dreamy, seasonal and planet-friendly wedding flowers of your dreams – without breaking the bank.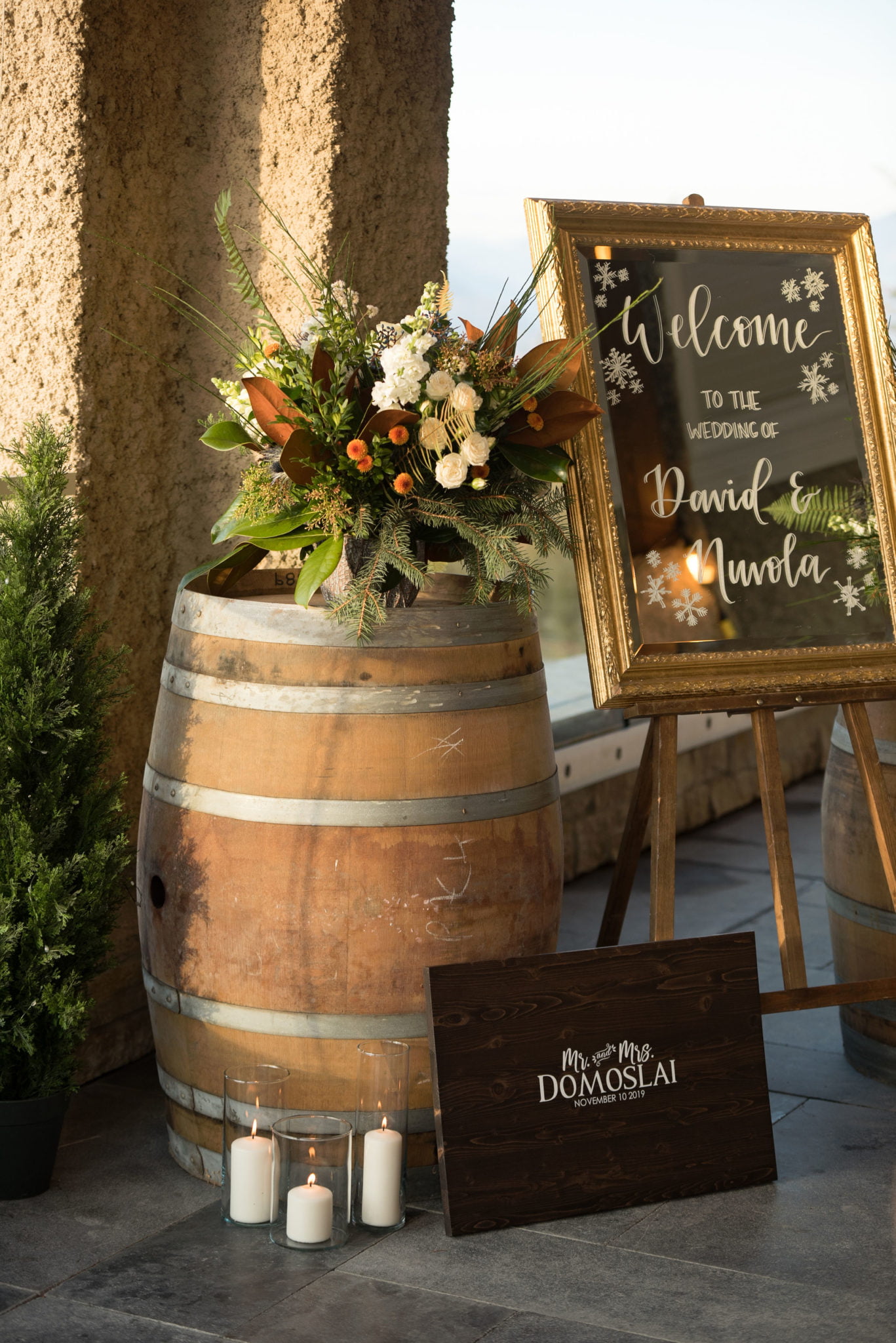 How to choose your Wedding Flowers package with Twiggage & Bloom:
Planning a wedding is a big project. And it's probably not the only thing you're working on. You're busy. We get it. That's why we've made the process of choosing your wedding flowers super simple:
1. Choose your colour palette: muted pastels (soft & delicate); jewel tones (bright & cheery); berries & burgundy (rich & moody); or field & forest (greens & texture).
2. Choose your design style: modern/eclectic; rustic/valley; romantic/classic; or woodlands/wildflowers.
3. Choose your arrangements – from hand-tied bridal bouquets, statement pieces, tabletop designs, corsages & boutonnières, to floral arches and full blown wall installations, we've got you covered.
By selecting from our colour palettes and design styles, we get a sense of your personal style and can choose the freshest and best blooms available, ensuring you get an abundance of gorgeous and unique seasonal flowers for that natural garden-inspired look.
Three Simple Steps to Book Your Wedding Package with Twiggage & Bloom
1. Click the link below to fill out a short questionnaire.
2. We will send you the Twiggage & Bloom Wedding Flowers Package Menu. Just click the options you want & submit.
3. Based on your choices, we will send you a proposal including details on payment options, contract, and particulars. You can review, make changes, then sign & pay.
Voila! Once your contract is signed & deposit paid, your date is officially booked and our talented team is ready to make your flower dreams come true.