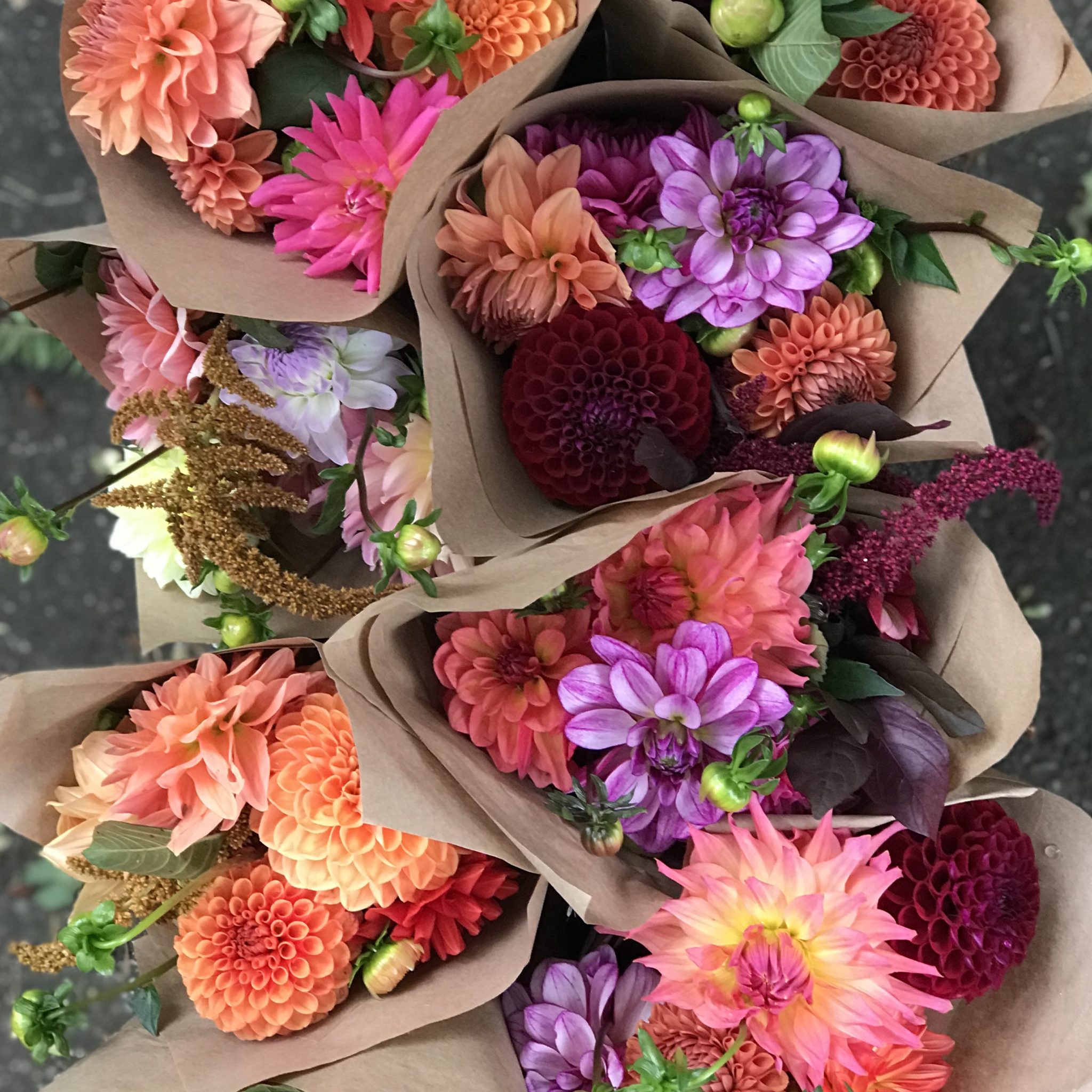 Flower Club Bouquet Subscription FAQ
How does the Flower Club Bouquet Subscription work?
Your Flower Club bouquet subscription is a prepaid purchase for seven consecutive
weeks of bouquets.
Contact-less pick-up is on Tuesday, during business hours. We
recommend morning pick up for best selection and freshest product.
If you have the good fortune of bumping into a fellow a FlowerClub
member, please adhere to Covid distancing standards. The same
common sense applies, look with your eyes and only touch the
bouquet that you choose as your own. Although you may notice
colour variations please note that all bouquets have been designed to
be of equal value.
*Please note: fresh flowers are like puppies and do not like to be left in
a hot car, so plan your morning accordingly!
What if I cannot make it to pick up my bouquet subscription one day?
Unfortunately, we cannot substitute another delivery day for you and
we encourage you to find a substitute person to pick up your bouquet.
Unclaimed bouquets at the end of the business day will be donated to
charity.
Can I get delivery instead?
Unfortunately, we can't accommodate delivery at this time.
How long will my flowers last?
The flowers included in your bouquet subscription will vary throughout the season. The longevity of the different varieties ranges from four days for Dahlias to over two weeks for Strawflowers. (Heck, the mint foliage might even try and set roots! (You can pot it up and grow it then!)
To get the most enjoyment out of your bouquet, follow these tips:
• Prepare a clean vase (so clean that you'd be willing to drink from it!) fill 3/4
full with fresh cool tap water. Powdered plant food is optional.
• Unwrap the flowers (recycle the paper as a compost liner), untie the elastic,
and trim off 1 inch off of the stems.
• Indulge in a minute of flower therapy and arrange the bouquet to your
liking.
• Place in a spot out of direct sunlight or draft.
• Refresh the water, re-trim stems, and pinch off or remove spent blooms, every 3 days.
• After a week, for the really long living blooms, delegate them to bud vases
at your bedside table or bathroom.