Flower Workshops, Self Care and more…
Well, the fall has started off with snippets of summer weather – great for getting some tasks done around the yard! The to-do list never ends with farming, and unfortunately many of the tasks are very unglamorous and exhausting.
Why don't I just go to the wholesaler and buy commercial flowers like the other florists?! Because there's so much to farming that I enjoy: selecting unique varieties, nurturing the seedlings along, tending the plants, harvesting the blooms, and designing custom arrangements. From the tiniest boutonniere, to the big bad-ass ceremony arches… I love it all!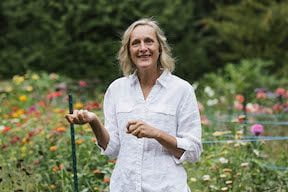 Flowers for more than just weddings…
But, you don't need to get married to enjoy our flowers: from custom orders, to weekly subscriptions, to our famous workshops… You can enjoy the flowers too! Recently we had a gaggle of gals here who were squealing with delight as they went out to the cutting garden to harvest their blooms and create beautiful arrangements to take home…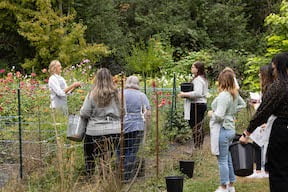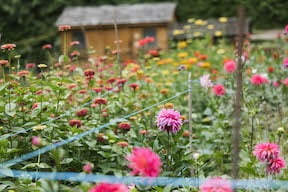 Photos courtesy of @ellennguyen_photos
Flower Workshops
We open our farm to a select few workshops to enjoy the bounty of the season. Coming up next are a few options for Thanksgiving centrepiece workshops. Seats are limited so book your spot now!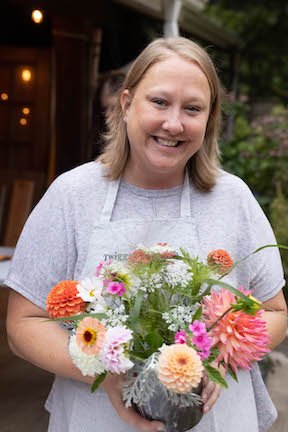 Photos courtesy of @ellennguyen_photos
Flowers for self care
If you ever needed a reminder that enjoying flowers is an excellent way to give self-care. I laughed out loud watching this short 30 second commercial promoting flowers for your well-being.
Reflection and Reconciliation
On September 30, we paused to reflect and honour National Day of Truth and Reconciliation and grace the local ceremony at Heritage Park (former site of Oblates of Mary Immaculate Residential school & St. Mary's residential school), here in Mission, BC with orange bouquets and sunflowers. As our footer reads: We are grateful to connect, steward, heal, and create on the unceded ancestral territory of the Sto:lo people.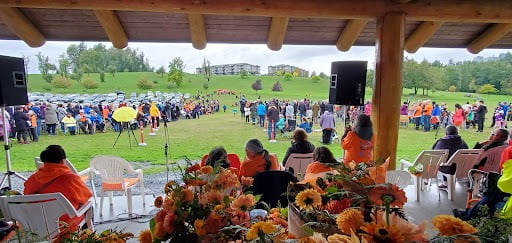 Photos courtesy of @ellennguyen_photo