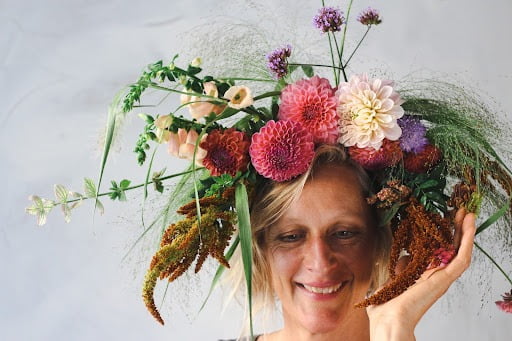 How to choose your floral colour palette with Twiggage & Bloom
At Twiggage & Bloom, whether you are newly engaged, planning a celebration or event, or choosing us for a commissioned piece, we'll talk colour. But how do you go about choosing a colour palette that works?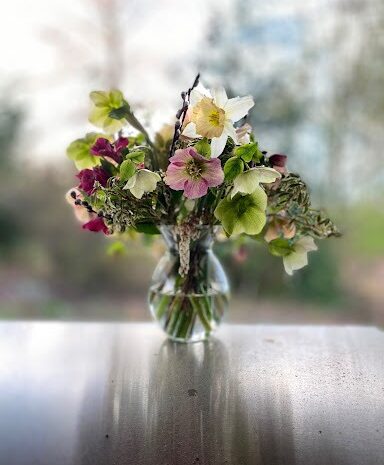 This colour or that colour?
There are many variables in floral design, but certainly colour is the most compelling. Just like the fashion industry, colour trends come and go and we do our best to keep up! But for our Twiggage & Bloom clients, we like to keep it simple. Instead of agonizing over the nuance between 'sandstone' and 'terra-cotta' for example, we focus on general colour palettes and your mood board.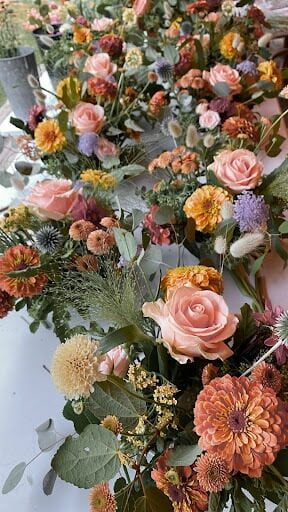 Colour palettes that fit your vibe
We can glean a lot from your five inspirational photos, and thereby avoid the confusion of descriptive words trying to explain your colour choices. Regardless of the time of year, the flower varieties may change, but the palettes remain the same. For example, in spring, the pastel flower might be a ranunculus or tulip; in summer, a rose or hydrangea; in fall, a dahlia or zinnia and in winter, a lily or chrysanthemum. You will find that your preferred colour palette exits within one of our 4 style selections: 
Muted Pastels: soft and delicate
Jewel Tones: bright and cheery
Berries & Burgundy: rich and moody
Field & Forest: greens & texture
Muted Pastels colour palette: soft and delicate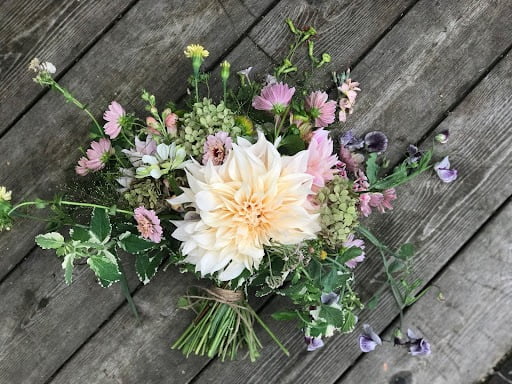 Jewel Tones colour palette: bright and cheery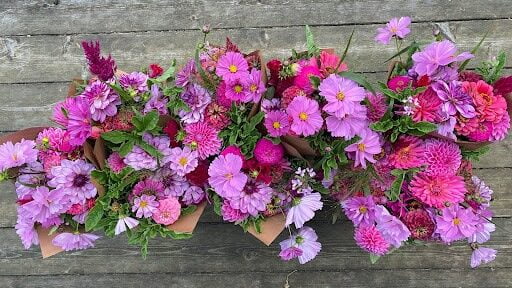 Berries & Burgundy colour palette: rich and moody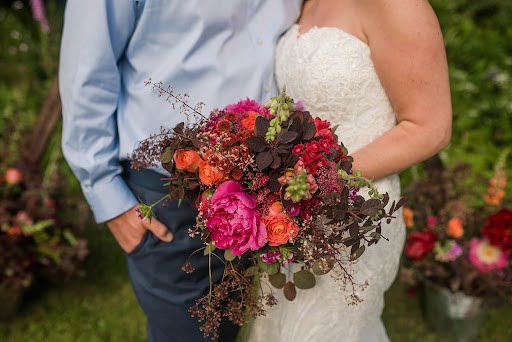 Field & Forest colour palette: greens & texture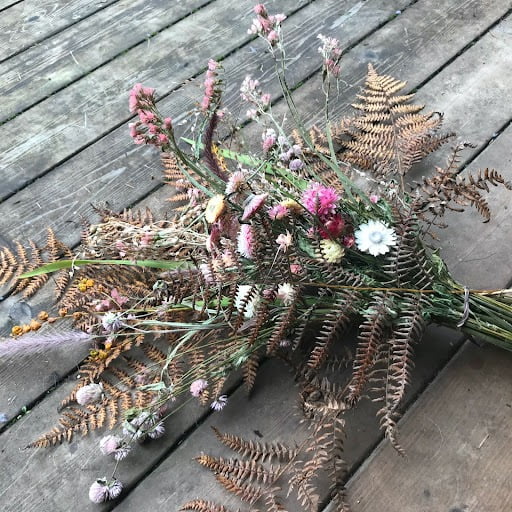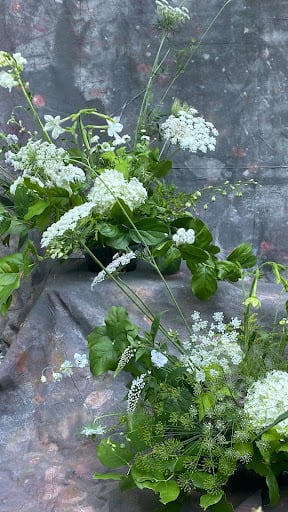 Matching your flowers to your event colours
Once your colour palette selection has been made, you can continue to enhance that with all the other items at your event. For weddings, this might include: invitations, ribbons & bridesmaids dresses, decor items such as tablecloths and candles, and so on. For other events, your selected palette would be continued with decor items, paper goods, favours, etc. For commissioned pieces; we work with the colours, mood, and themes of the intended space.
Get in touch with us today!