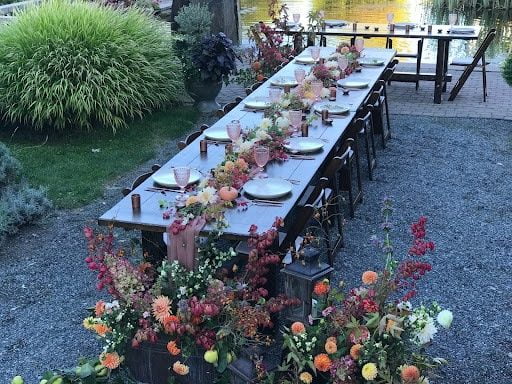 Flower Ideas for your Autumn Wedding
Embrace seasonal changes in your autumn wedding
Around here there's been a hint of fall: that crisp air, heavy morning dew on my shoes, and the first leaves falling. As children we all collected beautiful leaves and carried those treasures home, only to find out that they turned out brown and crispy in a few days. Here at Twiggage & Bloom, we love to incorporate that vibe in our autumn weddings using flowers and reliable dried plant products (leaf pile to jump in: optional!)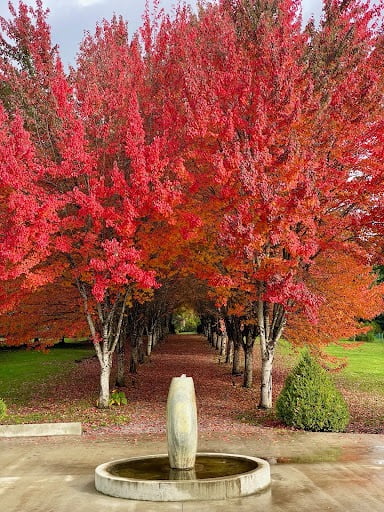 Choose New Floral Ingredients
Autumn is a great season to extend the botanical scope and include fruit, seedpods, nuts, and berries. For the very adventurous; how about hops, mushrooms, or ornamental gourds? Here at the cutting garden, the dahlias are looking fabulous! They will continue to pump out blooms until frost which usually is mid-October.
Colour Palettes for Autumn Wedding Flowers
For couples getting married in the autumn, there's an abundance of options because any colour palette that we offer would look good.
Muted Pastels: soft and delicate
-dreamy dahlias, and dancing lacy flowers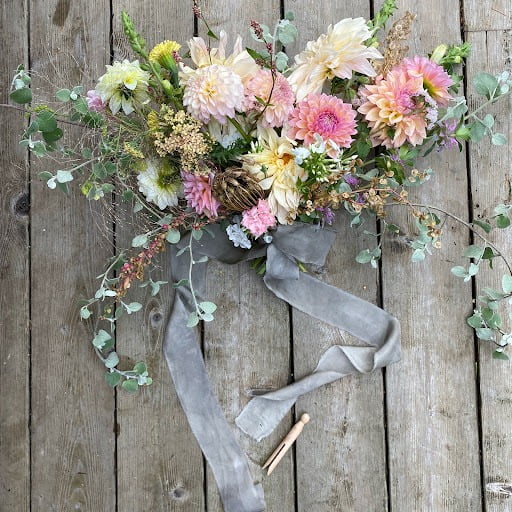 Jewel Tones: bright and cheery
-zippy zinnias, marigolds, and rudbeckias add some punch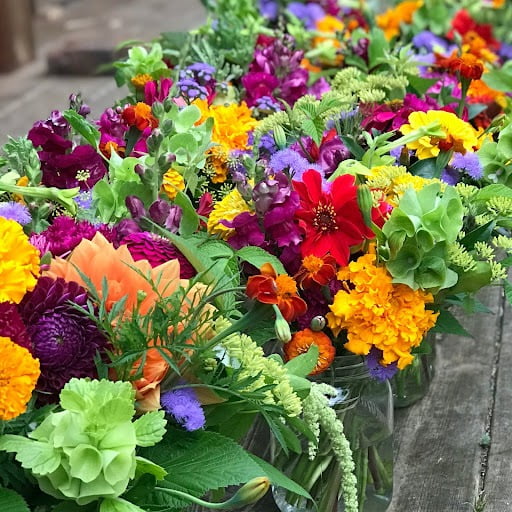 Berries and Burgundy: rich and moody
-deep coloured dahlias, amaranth, and celosia reflect the fall vibe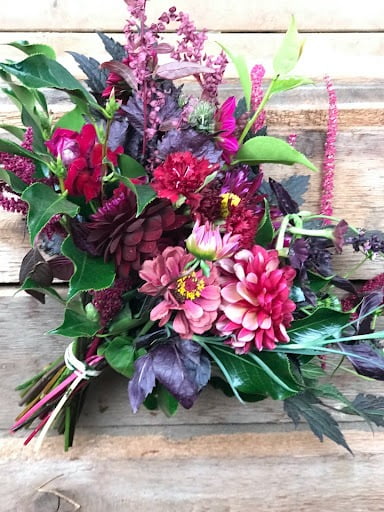 Field and Forest: greens and texture
-architectural ferns and dried grasses pull this together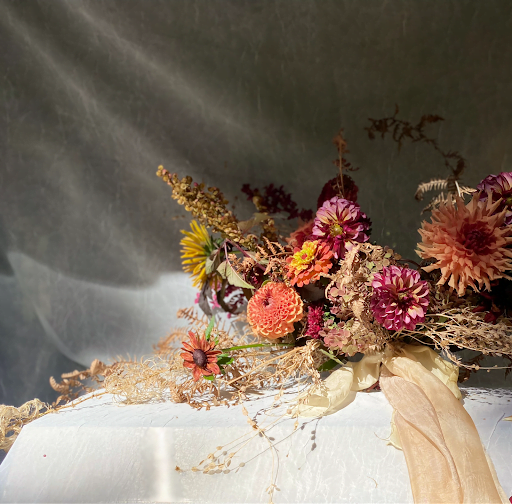 Capture those Autumn colours
For autumn weddings, we encourage couples to embrace the season which around here means it could rain, or could be an amazing T-shirt weather day…or both in one day! To avoid unnecessary stress, plan to celebrate indoors; but certainly also plan to capture photos amongst those amazing fall colours, and nature's original confetti.
For bold west coast couples, how about a custom built ceremony nest under an autumn tree?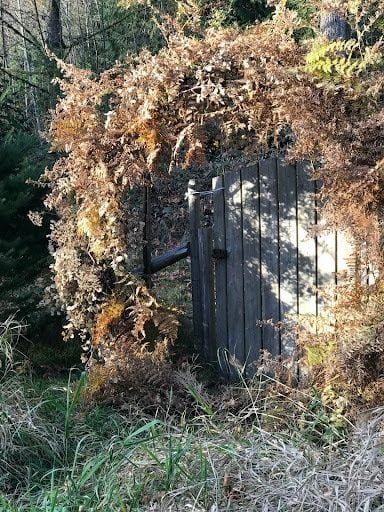 Contact us to create beautiful flowers just for you on your special day!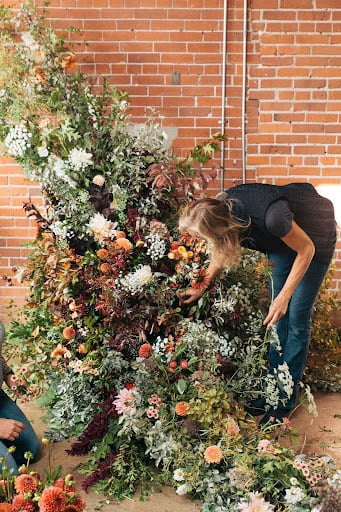 The abundance of autumn makes choosing flowers for your autumn wedding so fun! Here's a list:
Amaranth, Artemesia, Asters, Black Eyed Susan-Rudbeckia,
Celosia, Chrysanthemums, Cosmos, Craspedia, Dahlia,
Delphinium, Dusty Miller, Echinops & Eryngium, Garden
Roses, Goldenrod, Gomphrena, Grasses & Seeds, Herbs, Hops,
Hydrangea, Lilies, Lisianthus, Marigolds, Matthiola-Stocks,
Nigella, Pumpkins & Gourds, Ornamental Kale, Orach, Roses,
Scabiosa, Scented Geraniums, Sedum, Sunflowers, various fall
twiggage, Zinnias