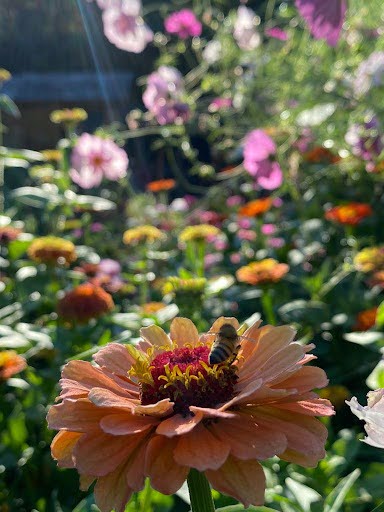 Life on a family flower farm
Welcome to our family farm
Twiggage and Bloom is a studio florist and family-run micro flower farm. This home-based business is located in Mission, BC. where Lexi Richards, the farmer-florist, lives with her husband and two teenage daughters.
Everybody pitches in
As you might imagine, farming is hard work and sometimes family members roll up their sleeves and lend a hand. Some tasks, such as planting the baby seedlings or harvesting armloads of blooms go much quicker as a team. Where the magic really happens is when the whole team pitches in to build a giant floral installation.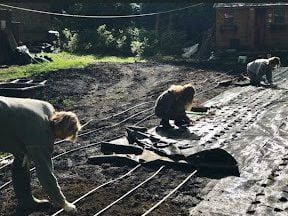 Family Day at Twiggage & Bloom
Next week is Family Day in BC, and a great opportunity to catch your breath between Christmas and spring break. While it's tempting to read a book by the fire or finish the jigsaw puzzle that was started over the Christmas holidays, we will head outdoors! Mission is an absolute gem when it comes to hiking options. From 'easy' to 'moderate' to 'challenging' , dozens of hikes are literally minutes from our door and our dogs are always enthusiastic for any opportunity to hit the trail. If the weather is sunny, then the ski hill, Sasquatch Resort, is our first choice. Only an hour away, it's always been an absolute delight of mine to be hanging out with my daughters as they learn to snowboard on the very same slopes that I learned on 30 years ago! Either way we will return home to chili cooking in the crockpot, and now – the opportunity to read by the fire or finish that darn jigsaw puzzle!
From our family to yours, we wish you a fabulous Family Day!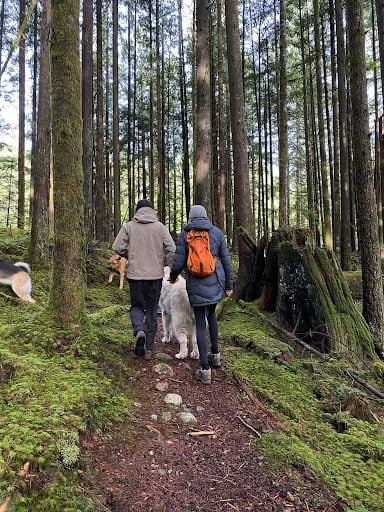 Feeling grateful
We'd like to thank all our CSA customers who recently signed up for the 2022 Flower Club CSA; the newly engaged couples who are booking us for their wedding flowers this season; and the clients who commissioned us to create their one-of-a-kind spectacular floral installations. Your support of our small, local, woman-led family flower farm is invaluable!